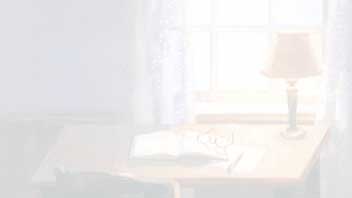 "You don't need to leave your room...
Remain sitting at your table and listen.
Do not even listen, simply wait.
Do not even wait, be quite still and solitary.
The world will freely offer itself to you to be unmasked.
It has no choice.
It will roll in ecstasy at your feet."
FRANZ KAFKA
TRAVEL LINKS
PORTFOLIO
RESUME
CONTACT
CHERSRAY STUDIO
To remember what is important in life and how
"to be" there. Enjoy my favorite travel links.

Next Quotation

"When you come to fork in the road, take it."
YOGI [Lawrence Peter] BERRA
"I shall be telling this with a sigh
Somewhere ages and ages hence:
Two roads diverged in a wood, and I—
I took the one less traveled by,
And that has made all the difference."
ROBERT FROST
"One may know the world without going out of doors.
One may see the Way of Heaven without looking
Through the windows.
The further one goes, the less one knows.
Therefore the sage knows without going about,
Understands without seeing,
And accomplishes without any action."
LAO-TZU
"The use of traveling is to regulate imagination by reality,
and instead of thinking how things may be,
to see them as they are. "
SAMUEL JOHNSON
"Travel, in the younger sort, is a part of education;
in the elder, a part of experience."
FRANCIS BACON
"A man who leaves home to mend himself
and others is a philosopher;
but he who goes from country to country,
guided by the blind impulse of curiosity,
is a vagabond."
OLIVER GOLDSMITH
"The months and days are the travelers of eternity.
The years that come and go are also voyagers.
. . . I too for years past have been stirred
by the sight of a solitary cloud drifting
with the wind to ceaseless thoughts of roaming."
MATSOU BASHO (The Narrow Road of Oku)
" . . . .Voyaging through strange seas of thought, alone."
WILLIAM WORDSWORTH
"How many loved your moments of glad grace,
And loved your beauty with love false or true,
But one man loved the pilgrim soul in you,
And loved the sorrows of your changing face."
WILLIAM BURLER YEATS
"The road of excess leads to the palace of wisdom."
WILLIAM BLAKE
"A man travels the world over in search
on what he needs
and returns home
to find it."
GEORGE MOORE
"Though we travel the world over
to find the beautiful,
we must carry it with us
or we find it not."
RALPH WALDO EMERSON
"As the Spanish proverb says, "He, who
would bring home the wealth of the Indies,
must carry the wealth of the Indies with him."
So it is in traveling,
a man must carry knowledge with him if
he would bring home knowledge."
SAMUEL JOHNSON
"Travel, change everything except your loves."
VOLTAIRE (Francous Marie Arouet)
"People in hotels strike no roots. The French phrase for
chronic hotel guests even says so:
they are called dwellers
sur la branche
."
EDWARD VERRALL LUCAS
"They change their skies above them,
But not their hearts that roam."
RUDYARD KIPLING
"In America there are two classes of travel—first-class,
and with children."
ROBERT CHARLES BENCHLEY
"I never travel without my diary. One should always
have something sensational
to read in the train."
OSCAR WILDE
"East is East, and West is San Francisco, according to
Californians. Californians are a race of people;
they are not
merely inhabitants of a State."
O. HENRY
"I find the great thing in this world is not so much where
we stand, as in what direction we are moving:
To reach the port of heaven,
we must sail sometimes
with the wind
and sometimes against it—but we must sail,
and not drift, nor lie at anchor."
OLIVER WENDELL HOLMES
"The King in a carriage may ride,
And the Beggar may crawl at his side;
But in the general race,
They are traveling all the same pace."
EDWARD FITZGERALD
"There is great
happiness
in not wanting,
in not being
something,
in not going
somewhere."
J. KRISHMAMURTI
" Little drops of water, Little grains of sand,
Make the mighty ocean
And the pleasant land."
(A Traveler's Song) JULIA A. FLATHHER CARNEY
"To avoid extra luggage, ask your travel
companion to pack your things."
MY BROTHER.
"Down to Gehenna or up to the Throne,
He travels the fastest who travels alone."
RUDYARD KIPLING
"The swiftest traveler is he that goes afoot."
"It is a great art to saunter."
HENRY DAVID THOREAU
"Infinite riches in a little room."
CRISTOPHER MARLOWE
"I travel light; as light,
That is, as a man can travel who will
Still carry his body around because
Of its sentimental value."
CHRISTOPHER FRY
"The longest journey
Is the journey inwards
Of him who has chosen his destiny."
DAG HAMMARSKJOLD
"For a moment of night we have a glimpse of
ourselves and of our world islanded on its
stream of stars—pilgrims of mortality,
voyaging between horizons across the
eternal seas of space and time."
HENRY BESTON
"Time goes, you say? Ah, no!
Alas.Time stays, we go."
HENRY AUSTIN DOBSON
"Journey over all the universe in a map, without the
expense and fatigue of travelling,
without suffering the inconveniences of
heat, cold, hunger, and thirst."
MIGUEL DE CERVANTES
"And, capable, created in his mind,
Eventual victor,
The ultimate elegance: the imagined land."
WALLACE STEVENS
"Worth seeing? yes; but not worth going to see."
SAMUEL JOHNSON
"A traveler has a right to relate and embellish his
adventures as he pleases,
and it is very impolite
to refuse that difference
and applause they deserve."
RUDOLF ERICH RASPE
"Discovery consists of seeing what everybody has seen
and thinking
what nobody has thought
on a beaten path in between London and Paris."
ALBERT SZENT-GYORGYI von NAGYRAPOLT
" 'Mid pleasures and palaces though we may roam,
Be it ever so humble, there's no place like home."
JOHN HOWARD PAYNE
"All men's
miseries derive from not being able
to sit quiet
in a room alone."
BLAISE PASCAL